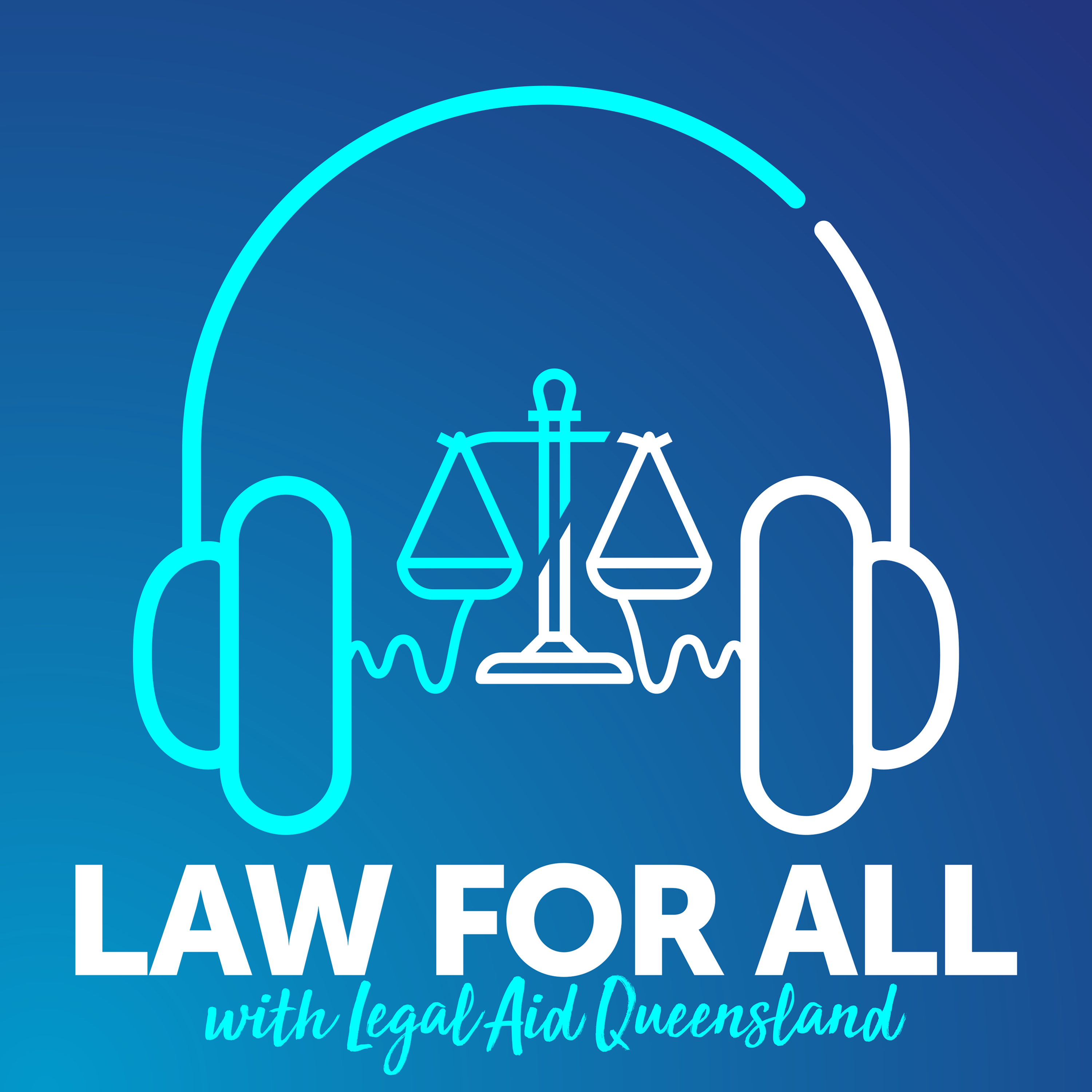 About this episode
Family and domestic violence isn't always physical and can be difficult to recognise.
Legal Aid Queesland's lawyers work every day with people who have experienced all kinds of domestic violence.
Senior Consumer Lawyers Paul Homes and Loretta Kreet chat with us about financial control as a form of abuse.
To read full transcript go to our website.
Want to share?

The Law for All Podcast Episode 1: Recognising financial control as part of family and domestic violence by Legal Aid Queensland is licensed under a Creative Commons Attribution 4.0 International License. Based on a work at https://lawforall.podbean.com/
Useful links 
If you are in immediate danger call the police on 000. 
For problems with: 
For legal and financial information and advice: 
Listen now